For those who reported OCD at some point in their lives, there is a 30 – 80% prevalence for anxiety disorders and a 50 -70% prevalence for mood disorders. Other co-occurring conditions include substance use disorders, eating disorders, specific phobias, panic disorder, social anxiety, PTSD, trauma, etc. The co-occurrence (existing simultaneously) of OCD and anxiety, mood disorders, depression, AD/HD, substance use disorders, and eating disorders is a vital topic. With our programs and initiatives, we hope to open the box and shine a light!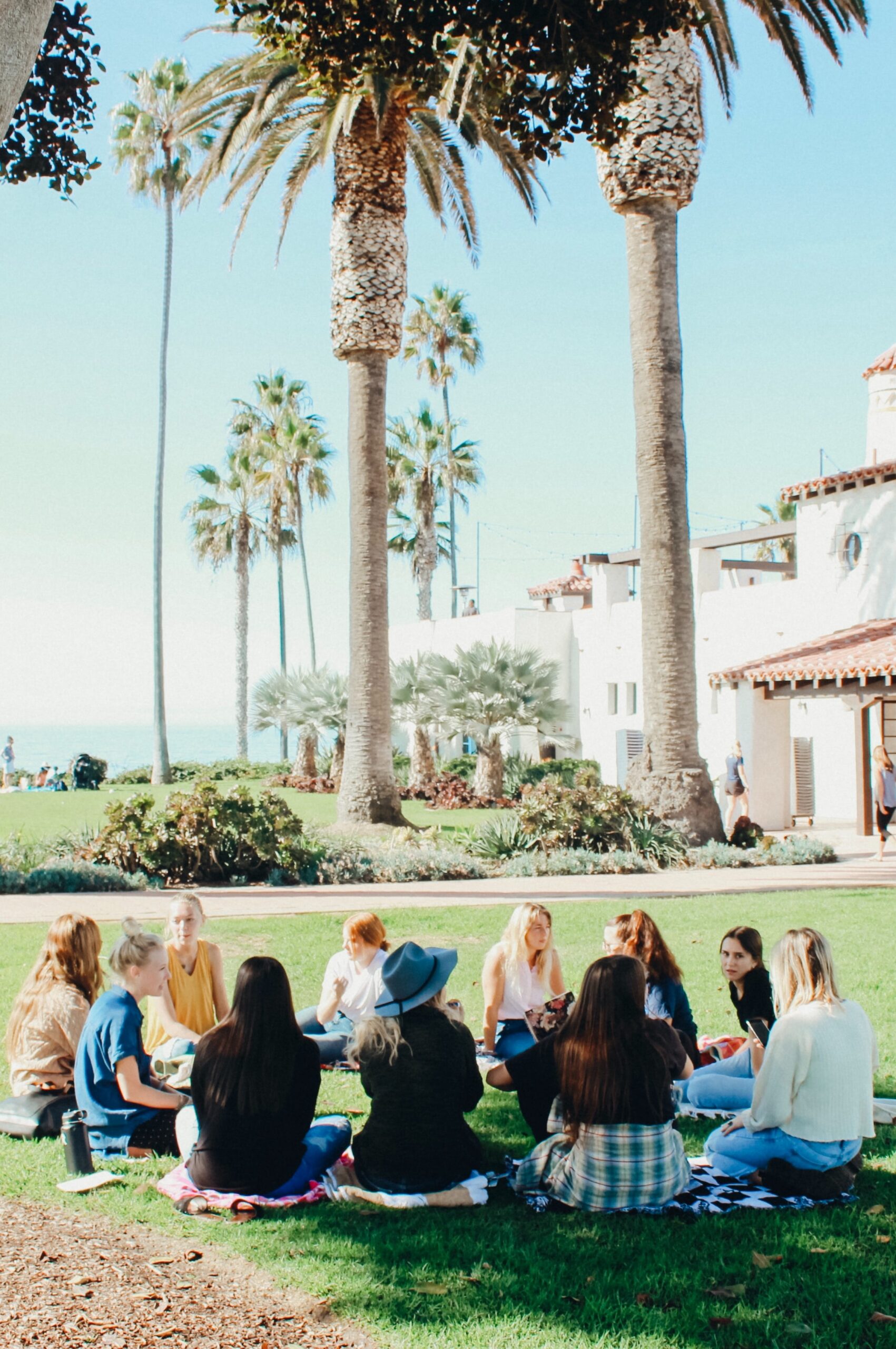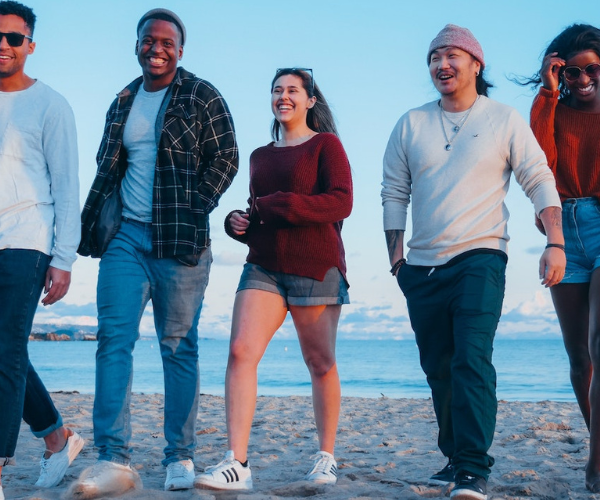 We are thrilled to offer the following initiatives fall of 2023:
JACK MHA will sponsor a monthly livestream with the  IOCDF for families and caregivers.
We are supporting the creation of a video series by the IOCDF, "ERP 101". It will be aimed at master-level clinicians and clinicians in training. We hope to educate and inspire therapists who may not have been exposed to the treatment of OCD in graduate school. We hope to encourage more young clinicians to pursue treating OCD, thus creating more access to evidence-based care nationally.
JACK MHA will host an event with Dr. Eric Storch of Baylor University and The University of Puerto Rico in Puerto Rico this September. This event aims to encourage OCD Sufferers and their families to participate in The Latino Genetic Study, funded by the NIH and led by UNC-Chapel Hill and Baylor University.
We are launching our "Plant a Camp Program" at the IOCDF Conference in San Francisco. JACK MHA is offering 15 thousand dollars to IOCDF affiliates who will start a summer camp for children with OCD. JACK MHA will provide a manual and training with an expert clinician well-versed in OCD camps for the pediatric population. We hope to plant two- three camps per year.
Current initiatives for 2023 include:
We have partnered with Project Heal to address co-occurring OCD and eating disorders and have funded mental health programming for LBGTQ youth with the Lighthouse at Christ Church.
We have also created a fund at The Gabriel House of Care to further their work to ensure mental health programming for individuals and their families undergoing transplant or cancer treatment at the Mayo Clinic.
Our non-profit is strongly interested in training clinicians to treat OCD and related disorders in underserved areas. We have donated to the Behavior Therapy Training Institute (BTTI) Scholarship fund with The International OCD Foundation. We have also sponsored the first Spanish language BTTI and are working toward supporting a BTTI for military clinicians.
JACK Mental Health believes knowledge is power. Therefore, we believe in helping OCD sufferers and their families attend the National IOCDF conference. We have given scholarships to five individuals for the July event, including travel stipends to San Francisco.
Our most ambitious project has been launching an access-to-care program for uninsured individuals or those without resources to seek evidence-based treatment. Please email us for more information to learn more or be part of our clinician consortium.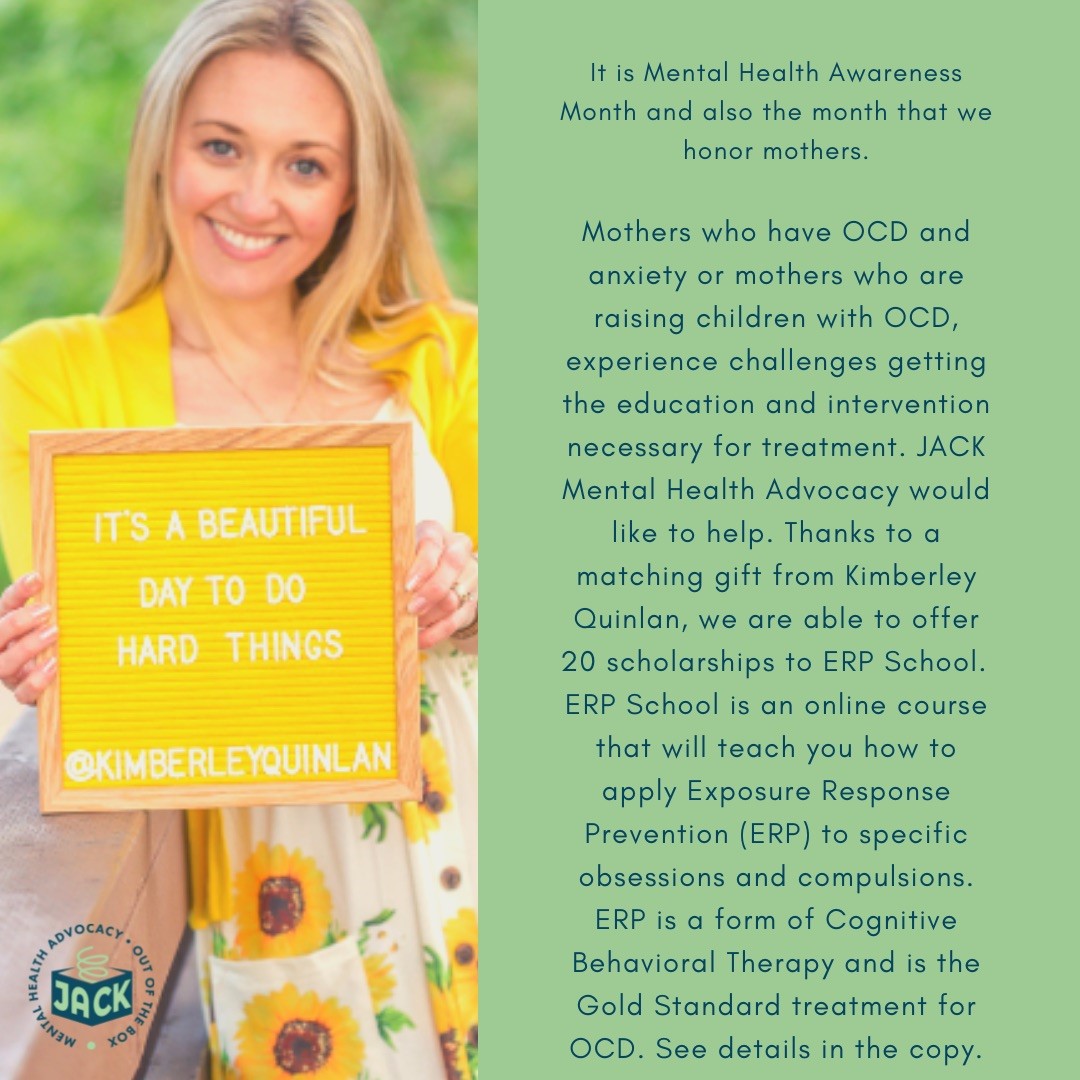 Mom's With OCD INITIATIVE
The first 20 mothers with OCD or who are caring for a child with OCD will receive scholarships. You must describe why you would like to take this course and agree to provide feedback after completion. We would like to know what you learned or found most helpful. To learn more about ERP, visit the website – ERP School. Mail all inquiries to info@jackmha.org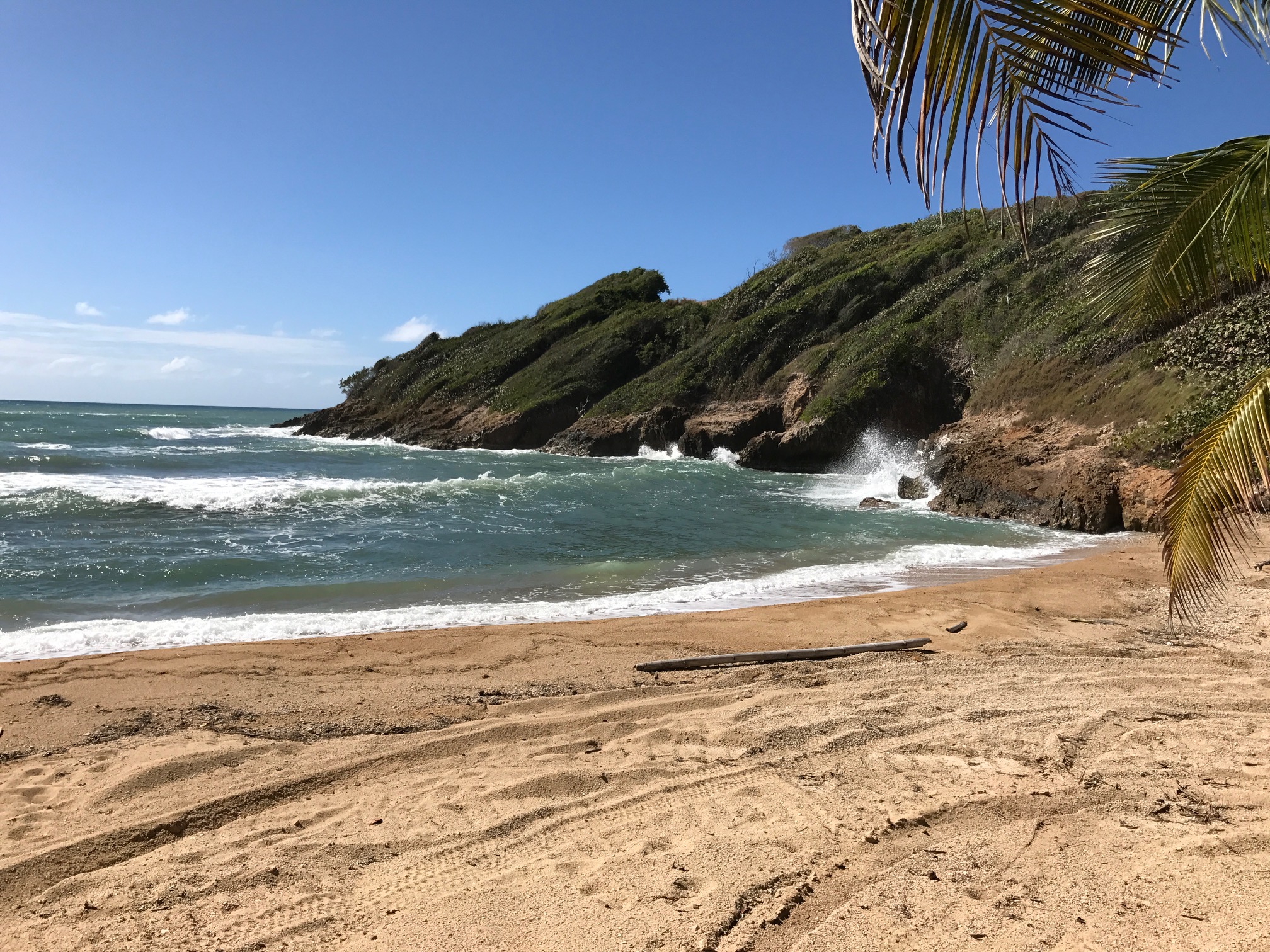 Clinician training initiative
JACK is thrilled to announce our first commitment to clinician training in underserved areas. We will be sponsoring The Behavior Therapy Training Institute ( BTTI) for Clinicians In Puerto Rico in November 2022. Please check back on our website or The IOCDF website for more details in the coming months.
Interested in our programs + initiatives?